Hermes Germany, a leading provider of parcel logistics, is building a new sorting and distribution center in Thiendorf near Dresden. This move is in response to the increasing demand for parcel delivery services, particularly during the holiday season. The new logistics center will significantly increase Hermes' capacity to handle shipments, enabling faster and more efficient regional deliveries.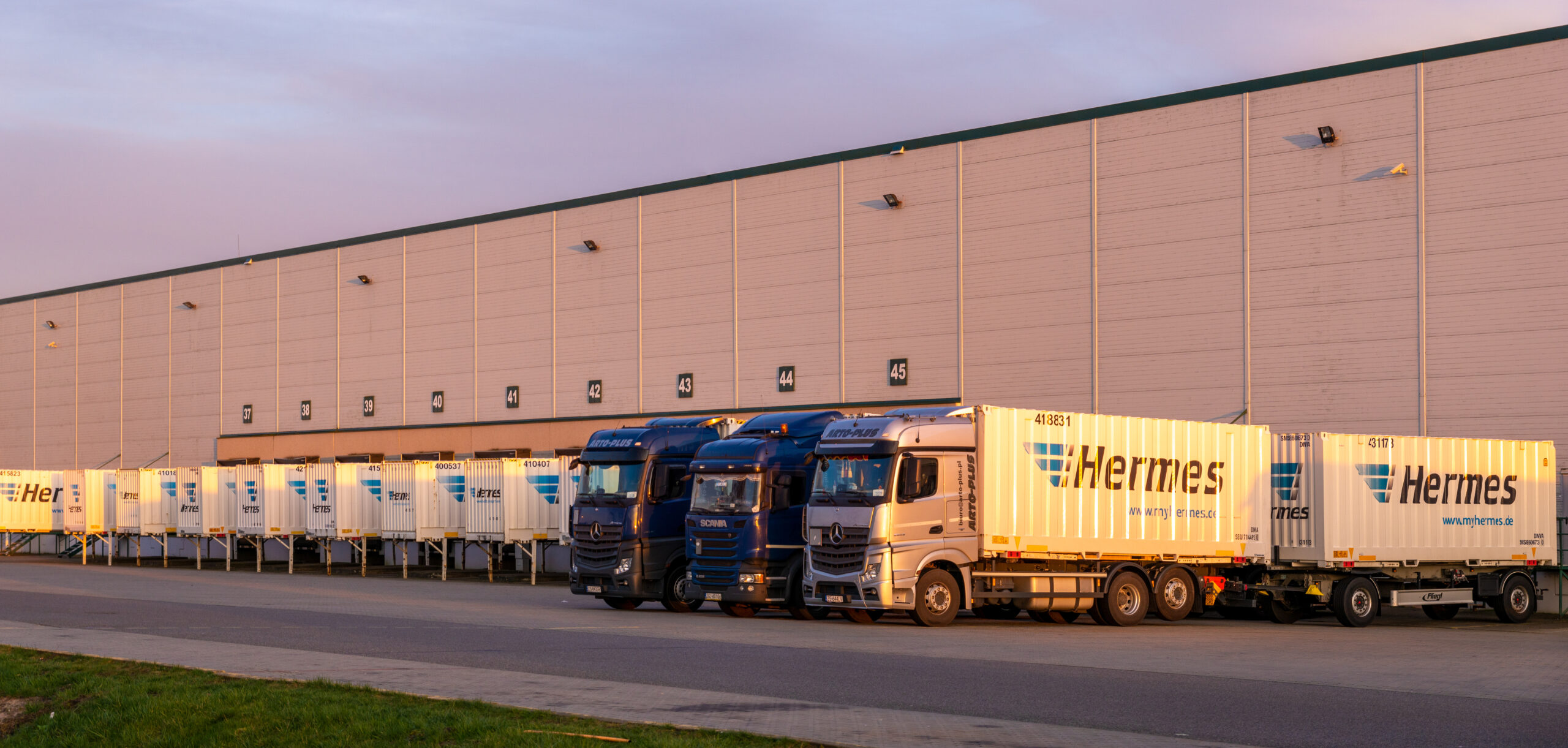 Hermes Germany is part of the Otto Group, a global retail and services company based in Hamburg, Germany. The company has been providing parcel delivery services in Germany for over 40 years and is known for its reliable and customer-oriented approach to logistics. Today, Hermes operates a network of over 15,000 ParcelShops, 1,500 parcel lockers, and several sorting and distribution centers throughout Germany. With its innovative approach to logistics and focus on sustainability, the company has become a trusted partner for many businesses and individuals in Germany.
The new sorting and distribution center in Thiendorf is strategically located near Dresden and Leipzig, making it an ideal hub for servicing several areas in the greater Dresden area. The facility covers an area of 68,500 square meters and includes an 8,850 square meter logistics hall with a high-performance conveyor and sorting technology. Initially, the location will be able to process up to 60,000 shipments per day, with a plan to process up to 200,000 shipments per day eventually. The logistics center will employ around 100 people to ensure smooth operations at the facility.
The logistics center construction is being implemented by the Bremen-based company group Peper & Söhne in cooperation with Goldbeck Nord GmbH. The new building is designed to be sustainable and energy-efficient, with a gold certificate from the Deutsche Gesellschaft für Nachhaltiges Bauen e. V. (DGNB). The roof of the logistics hall will have a photovoltaic system measuring around 3,100 square meters, which will provide power for up to 40 planned electric charging points for electric vehicles. All other roofs of the administrative buildings will be greened. The logistics center will also feature an office, a social wing, and a porter's building, in which a Hermes ParcelShop will be located.
The new logistics center in Thiendorf will enable Hermes Germany to increase its capacity and provide faster and more efficient parcel delivery services in the region. With its focus on sustainability and innovative approach to logistics, Hermes is poised to become a leader in the parcel delivery industry in Germany. The new logistics center is expected to begin operations in time for the Christmas season in 2023.
How is BorderGuru related to Hermes?    
BorderGuru, powered by Hermes, is also a member of the Otto Group. With these two giants behind us, we can provide your business and end customers with the best international shopping and shipping experience worldwide.   
BorderGuru Cross-Border is your best solution to reach your international customers regardless of their location.   
With our Cross-Border solution, you can sell in up to 200 countries, offering visitors customs-cleared orders and competitive shipping rates at checkout. With this solution, we also handle all the complexities of cross-border sales.    
Contact us now and see how easy it is to become our partner and take advantage of everything we offer to grow your business successfully.