Sustainable fashion isn't a new concept. Everyone, from brands to governments to consumers, has talked about it in recent years and tried to implement measures to address the negative impact of the fashion industry on the planet and society. In the last year, there have been severe discussions and legal implementations that the government has done, mainly in Europe, to combat this problem officially. 
So, what can you do as an e-commerce fashion brand to be part of the solution? In our last blog about sustainable fashion, we talked about actions you can implement and elements to consider a sustainable fashion brand. You can check it out for further information.   
This time, we focus on one of the essential parts of fashion brands, Sourcing, and how it can be ethical.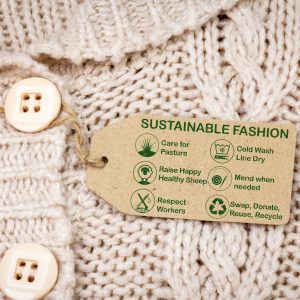 Let's start with the basics. What is ethical sourcing?  
Ethical sourcing takes into account social (decent working conditions), ethical (good business ethics), and environmental factors (creates less waste) for the selection of suppliers. The finality of ethical sourcing is to minimize the negative impact of sourcing raw materials and manufacturing.   
As a fashion brand, it is essential to be responsible for all your business's actions. It is your job to ensure that in the place where your products are made, there are no unfair labor conditions, child labor, or massive disruptions to ecosystems.   
 Why is it important for fashion brands?  
Implementing ethical and sustainable measures for your brand may seem difficult in the short term. However, it will have positive economic, environmental and social results mid-long. Taking care of the resources we have now will help to have enough to sustain current and new generations. This also applies to fair labor conditions. By allowing people to improve their lives, businesses will get a better qualified and educated workforce that can sustain enterprises too. 
In summary, here are reasons why Ethical Sourcing is essential:  
A business reason, brand reputation, improves for businesses that implement and stick to high standards.

 

Ethical sourcing helps build a more sustainable supply chain, reducing carbon emissions and waste.  

 

Ensuring employees receive fair treatment and a living wage is a human right and is the right thing to do. 

 

Good working conditions lead to higher productivity and better products made in safe, clean environments.

 
End-Customer Expectations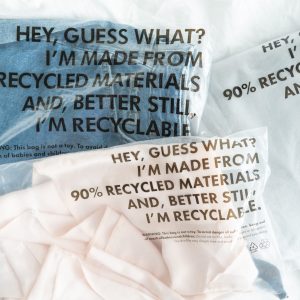 European consumers have been the most aware and interested in changing their spending habits and focusing on the brands they buy from. Consumers in this region are demanding brands actively implement sustainable practices in their business, mainly in their supply chain.   
In the last few years, there have been exposures of brands that work with suppliers that exploit their employees, with unfair and unsafe working conditions, child labor, and others that violate human rights. Society has also paid more attention to the negative impact of the fashion industry and overconsumption on the environment.  These have been why consumers and the government are asking brands to change how they do business, and consumers are changing their shopping habits.   
Top consumer's expectations and views on sustainable fashion:  
According to

YouGov

,

42% of Europeans consider buying ethical and sustainable apparel essential.

 

A survey from

Mintel

showed that 59% of Germans agree that their consumer behavior can make a difference to the environment. 

 

Consumers in Europe are seeking more durable and timeless products.  

 

Shoppers will seek value in purpose, supporting transparent brands that make a difference as they profit to ensure their everyday consumption choices align with building a better future.  

 

Recent events, mainly after the pandemic, the war in Ukraine, and the violations of labor rights in some third-world countries, have made consumers see how interconnected the world is, and more people are aware and concerned about the future, the environment, and the communities affected by their everyday choices and habits of consumption.  

 

As the market becomes saturated with sustainable claims, consumers are more aware and test brands for transparency to support those genuinely making an effort to be better for the planet.

 
Here is a profile of Germans who care about Slow Fashion by YouGov. This survey was conducted in 2021.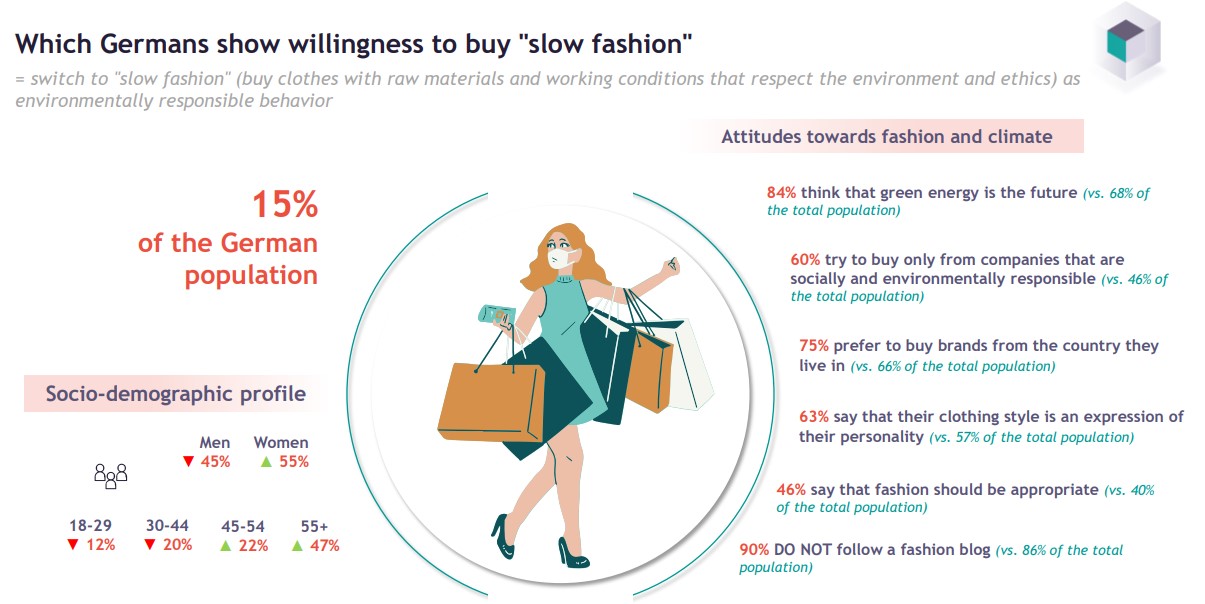 It is a fact that consumers want to actively support the planet and society, and one way to do this is to support companies that operate in a socially and environmentally responsible manner. Another factor that comes into play is that they want products that last longer and help reduce waste. For this reason, price alone is no longer the most crucial factor for many shoppers. It is time for brands to pay attention and find ways to meet this demand while remaining competitive.   
What is the EU government doing to regulate and motivate sustainable fashion?  
For quite a few years, some fashion brands, non-governmental organizations, consumers and governments have been looking into how to improve environmental and working conditions and properly track and measure performance and results.   
Since last year, the European Union and local governments in France, Germany, Norway and The Netherlands have introduced stricter policies to change how fashion brands source and manufacture their products, become more transparent to consumers and end greenwashing marketing.  
Here are some actions the EU government is implementing as part of the action plan to be executed between 2023-2027.  
EU Commission: has introduced policies to crack down on environmental claims that mislead consumers. Before brands can advertise their credentials, they must dig deep into their operations and supply chains to gather the data they can accurately promote. 

 

Germany: The government has stricter requirements to make brands more accountable for bad behavior in their supply chains.  

 

France: From 1 January 2023, this country made it mandatory for fashion biggest companies to provide shoppers with detailed information on environmental characteristics, such as the proportion of recycled material in a product, where garments are sewn, and materials woven.

 

Norway and the Netherlands have ruled out significant misleading marketing advertising about sustainable claims. 

 
These policies will take time for fashion brands of all sizes to adjust, implement and comply. However, this is the correct movement towards a sustainable industry.  
How can your brand be part of the solution?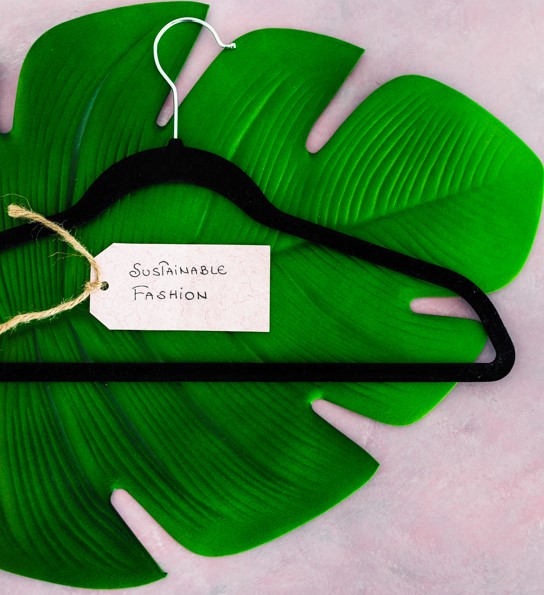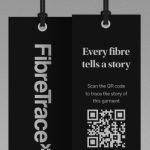 For small-medium sized (SME) brands, it can be harder to fully comply with fashion sustainability, mainly due to having lower economic, infrastructure and staff resources than more prominent corporations. However, it is not impossible to implement ethical sourcing in their business.  
Here are some aspects to consider when choosing a supplier:   
Be able to track a garment's production from beginning to end. For example, this new technology platform called

FibreTrace

offers real-time verification of products as they move through the global supply chain.

 

Evaluate raw material sources.

 

Make sure wages are fair and the well-being of employees.

 

Evaluate commercial practices 

 

Environmental justice 

 

Governance or brand ethos 

 
As part of your strategy to become more sustainable, it is also essential to consider what measures your business partners take to contribute to sustainability. Especially as an e-commerce brand, you would look at how your products are delivered and whether it contributes to the solution.   
Selling in the EU through marketplaces that align with your values and social responsibility commitment is essential, because the fashion industry is moving towards a new era and with-it consumers' demand. This means that brands that sell their products in marketplaces that support and act towards sustainability will be able to move along with what government and society asks from brands and remain competitive.   
Within the EU, Germany is the largest market. It houses the most influential fashion and lifestyle marketplaces that do everything in their power to contribute to a solution to a more sustainable fashion industry. These are Otto, AboutYou, and Zalando. In our blog "Sustainable Fashion in Europe," you can find further information about their full measures. These measures help your brand be part of the solution and succeed in the EU market.   
BorderGuru Channels, as part of the Otto Group, can help your fashion brand become part of these marketplaces. Partnering with us gives you exclusive access and the tools needed to successfully aggregate and accelerate your brand into Germany and the rest of the European market.
Contact us to partner up now!