It's that time of the year! Mark your calendar with the most important e-commerce holidays to increase your sales and customer base in Mexico.   
Due to its proximity to the US, it is a major trade partner, and consumers like to buy products from the US, which now is easier than ever with the growth of cross-border e-commerce.   
So, stay and prepare for the busiest shopping time of the year! … You can also check out our blog "6 Tips to Prepare Your E-commerce Store for Holiday Season," to be fully prepared to succeed in these holidays.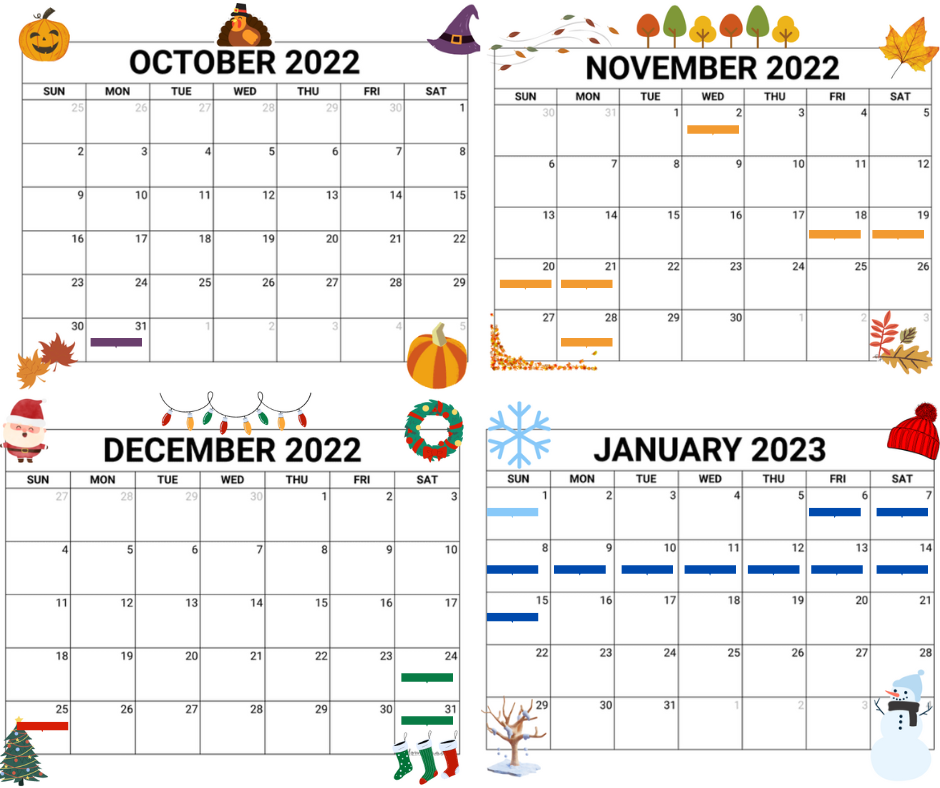 October  
31st Halloween: This is celebrated the same as in the USA. There are Halloween parties and trick or treat. Not many national brands have deals during this holiday unless they sell Halloween costumes or decorations, but consumers are aware of US brands shipping to Mexico that do so. Be prepared to offer Halloween-themed bundles and discounts.   
November  
2nd Dia de Muertos (Day of the Dead): This day is mainly celebrated with family, and they make an altar for loved ones who have passed away, and some also visit their loved ones' graves. For foreign brands, if they want to support this holiday, they can post content about it, for example "Feliz dia de los Muertos to all our Mexican customers."  
18th to 21st Buen fin (Good Weekend): A weekend full of discounts from offline and online stores. This happens every year on the weekend before Thanksgiving (USA). Mexican shoppers expect good deals and discounts from local and international brands that ship to Mexico. You should be ready to have deals and market them through social media ads and Google, as they tend to browse the Internet to find out who has offers during this time.   
28th Cyber Monday: This holiday is the same as in the US. It is only for online shops, and Mexican consumers are aware of it and expect to find discounts from brands over the Internet.   
December 
24th Christmas Eve: In Mexico, this is the day when families gather for the big dinner and have the presents ready for Christmas Day. Some families exchange gifts on this day (like secret Santa). Take this into account for your marketing advertising and communication. 
25th Christmas Day: This day is when everything is close, children open their gifts, and people enjoy being with family.  
31st New Year`s Eve: This is celebrated with family or friends, like in the US. People get ready to ring the bells for the New Year. Some people make twelve wishes while eating twelve green grapes for the New Year. After Christmas, your shop should be ready to promote the New Year with campaigns on how your products contribute to goals, aspirations and new beginnings.   
January:  
1st New Year's Day: A day to relax. Most people just stay at home or visit relatives to wish a happy New Year.   
6th Dia de los Reyes Magos (Wisemen's Day): This day is celebrated by children leaving a letter or shoe to receive gifts, and then families have a special bread called "Rosca de Reyes." For this holiday, the presents are for children, so they are the main focus for brands. However, for brands with a different target market, they can promote special discounts referring to "Dia de Reyes", as currently Mexican consumers are used to this sales time.   
Rebajas de Invierno (January sales) 7th : January sales begin immediately after Dia de Reyes. Here is the time for brands to push sales by promoting winter items and new products that look towards starting a great new year.   
As the holidays approach, make sure you are ready in all areas of your business, from marketing, customer service to shipping, especially when it comes to international shipping, due to high customer expectations and logistical time constraints.   
As Borderguru, powered by Hermes Logistics, we can offer you our cross-border solution that can help you reach your customers in Mexico and around the world successfully. You will be able to provide them with an excellent checkout and shipping experience, with tax and duty calculations and low shipping costs at checkout.   
Make it easy for you and your customers to buy from your e-commerce brand these holidays! Contact us now.