What is better than your brand reaching millions of new customers through one of Europe's leading fashion marketplaces?
Stay and learn more about Zalando Marketplace, a leading online fashion and lifestyle platform in Europe, and how your US brand can successfully expand to Europe through Zalando.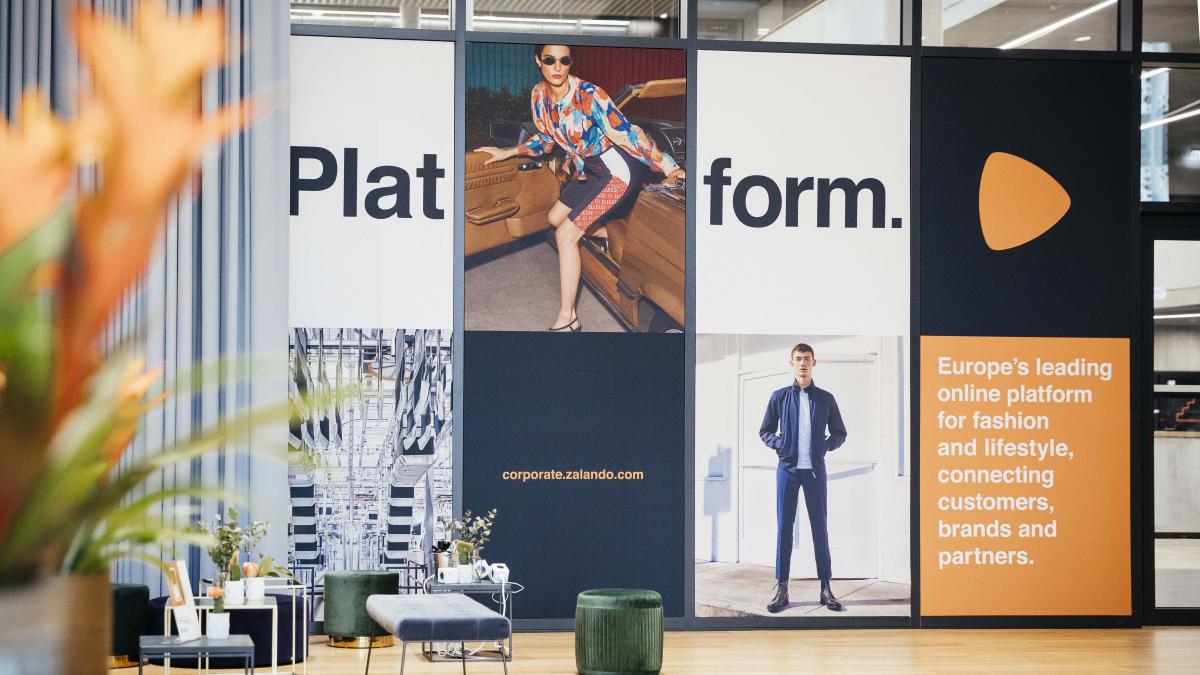 Zalando was founded in Berlin, Germany, in 2008. It started as an online shoe store and has now become a leading online platform for fashion and lifestyle products in Europe. The company has made bold moves from the start and has never given up on its goal of reimagining the fashion market for the good of all.
Their substantial expertise in fashion, technology, and convenience has enabled them to offer their customers a wide range of brands and services tailored to their needs. This is how they reimagine fashion.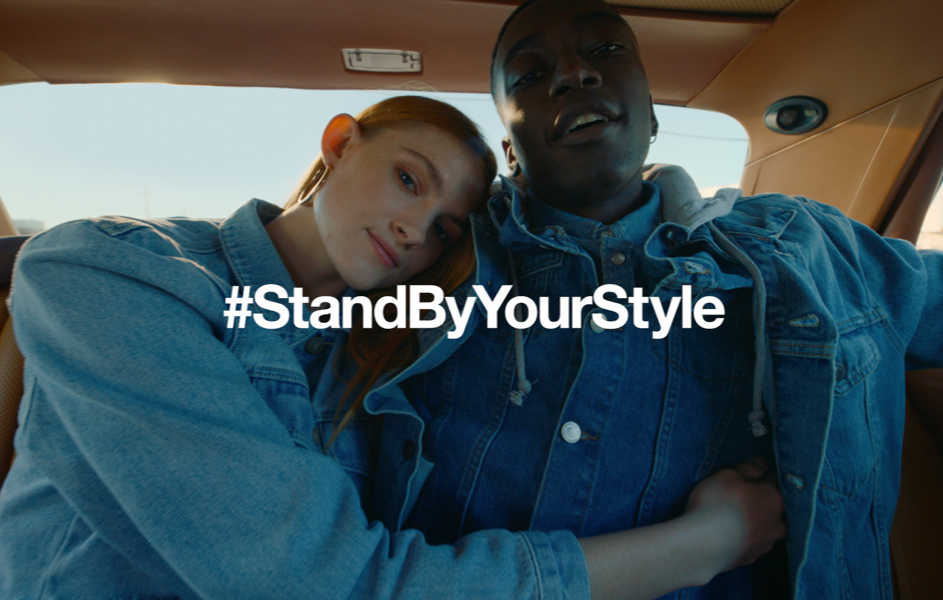 Zalando's strategy consists of three main elements: customers, brand partners, and infrastructure.
Customers: Zalando is a customer-focused company. Its platform is based on providing the best user experience by offering the maximum availability of current trendy fashion products and inspiring them with a high level of personalization, creating inclusive products suitable for every customer. They also invest heavily in suppliers, payment, and customer service to meet customer requirements.
Brand partners: As brand partners profit from Zalando's customer base by becoming part of their platform, they provide digital and infrastructure services that make it a great business opportunity for brands to broaden their customer reach and sales growth.
Infrastructure: Zalando, as an online platform, Infrastructure is the basis for offering its service to customers and partners. They are committed to internally developed and continuously improved technological solutions and processes. Zalando's expertise in warehousing, delivery, customer service processes, and content creation is fundamental to their business.
Due to its strategy and continuous improvements, Zalando has currently achieved these results: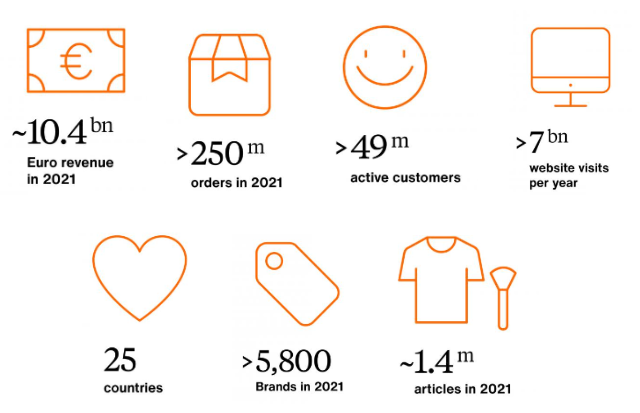 These results show how successful it has been in the fashion and lifestyle industry in e-commerce in Europe. Proving to be one of the best options for brands that want to step up and reach millions of customers on this continent. Zalando delivers results, reliability, and commitment to the table
The app 
Technology is the key to Zalando's growth. Having an app that meets the needs of today's technology-savvy consumers is essential to stay competitive.
The app was launched in Germany for the first time in 2012 and the rest of the EU countries in 2014. Since then, the app has improved and offers new features as consumer needs and trends change.
Zalando's vision is to be the first choice for all consumers' fashion needs. Their three premises are endless choice, seamless convenience, and tailored digital experience.

Do you want your brand to succeed in the European market? Are you interested in offering your unique products, not in one or two, but in 25 EU markets?   
As can be seen, this is possible with Zalando, which has 45 million active customers in 25 European countries. For a unique user experience, it offers more than 20 local payment options, regional logistic service providers, and content and customer service in 19 languages.
Zalando offers brands endless opportunities to achieve brand awareness, customer reach, and sales growth goals. They have run more than 14,000 marketing campaigns, worked with more than 1,600 brand partners, and have a network of more than 500K influencers within Europe.
With all this, your brand will have the exposure and tools necessary to succeed in the German and European markets.
Build positive habits for a better future for fashion, the environment, and society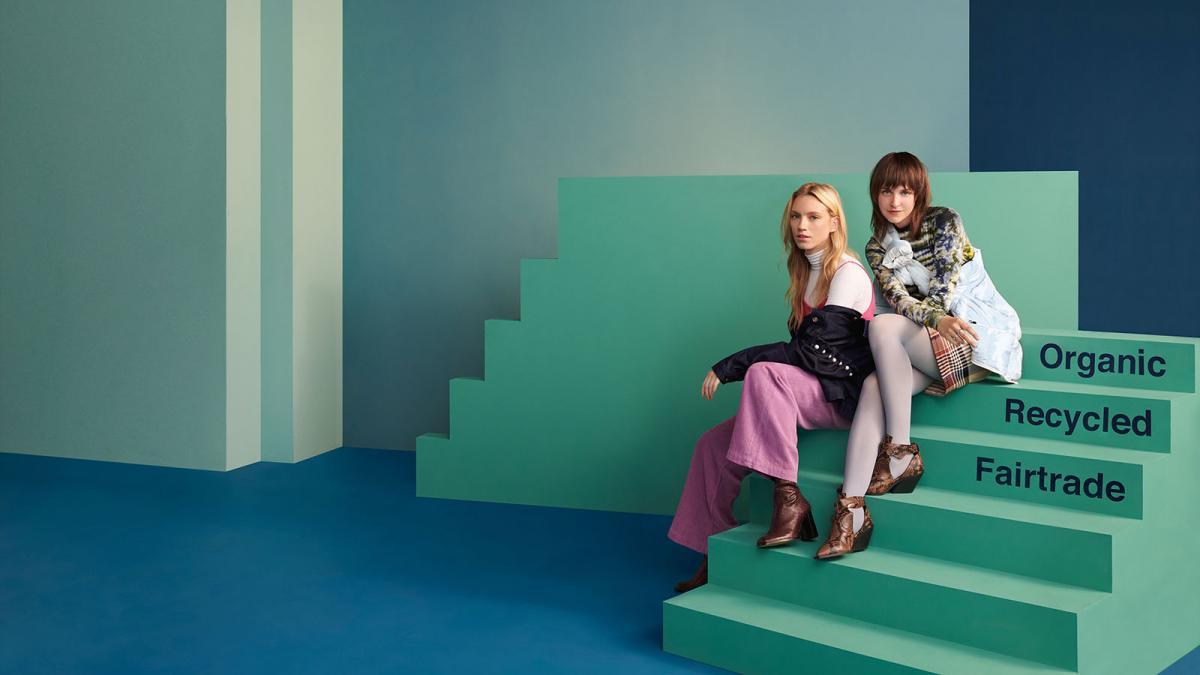 As a large and successful e-commerce platform, Zalando is responsible for caring about people and the environment. This means every action has positive or negative consequences, and it's in the company's hands to implement measures that result in a positive impact and act as a role model.
Zalando is fully committed to sustainability. Therefore, they want to nurture a better future for fashion and bring along their customers and brand partners.
In the last few years, it has taken several measures to be part of the solution towards sustainability. These are:
Source 100% renewable electricity and reduced emissions from their operations
Eliminate single-use plastic by 2023
Launched the sustainable flag in their Fashion Store to help customers find more sustainable items, and tripled their more sustainable fashion assortment
They launched their first Circularity strategy in 2021
Created a section for customers to purchase secondhand clothes
Have a team to teach their customers how to make their clothes last longer

Now that you know more about everything Zalando has built to provide brands with the resources and customers they need to succeed in the European market… Are you excited and imagining your brand being part of this booming marketplace? 
Zalando is the answer if your US brand is ready to take the next step in international growth. Europe is an important market for the fashion and lifestyle e-commerce industry, as sales continue to grow, and this marketplace has successfully driven through it.
It is not impossible or difficult for your brand to start selling in Zalando. As BorderGuru, a member of the Otto Group, we have the perfect solution for your unique US fashion brand to enter the European market via Zalando with our Marketplace Partners Solution.